There are a bunch of places on this magical island that you probably want to visit, but if you have 7 days in Malta you need to know a bit in advance about the highlights. For that reason, we put together this list that is featuring the must-go places and must-see sights that you can visit in 7 days in Malta.
1. Valletta, the elegant capital
If you've done any research so far, then you probably found out that Valletta is a quite popular town, and there are several reasons for that. While wandering around on its UNESCO heritage streets, you will find friendly locals and excellent restaurants with yummy food everywhere.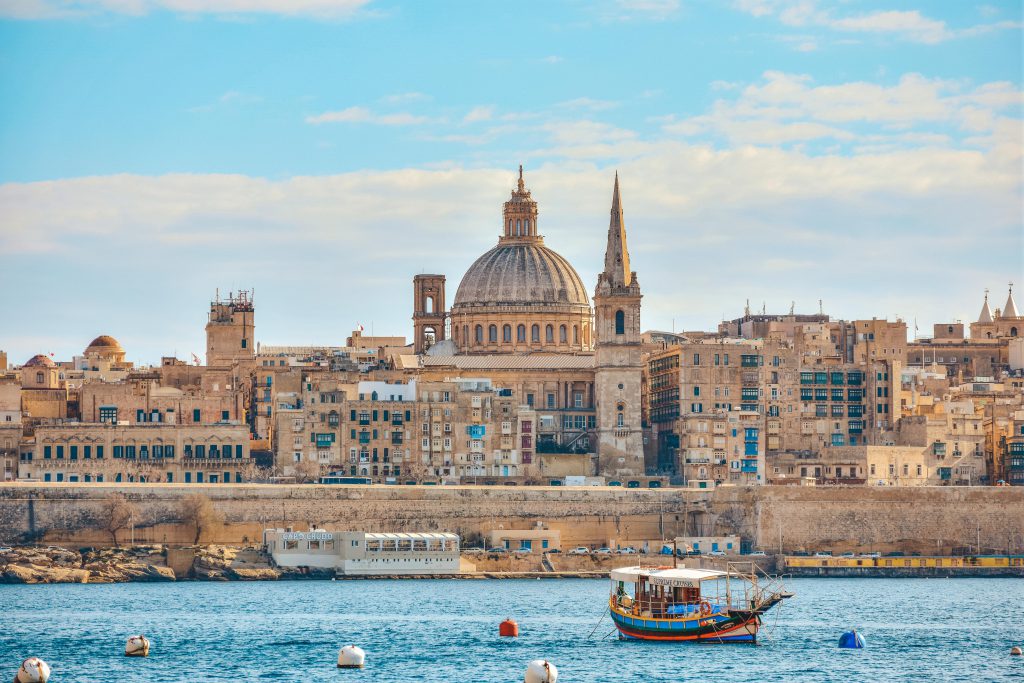 The two main harbors, Grand Harbor and Marsamxett Harbor are also worth a visit as there are many cafes, restaurants, shopping outlets and nightclubs. Go to the Upper Barracca Gardens if you want to have a spectacular view to the Grand Harbor and also see the famous Three Cities.
We don't lie if we say the St. John's Co-Cathedral is one of the most magnificent churches in all of Europe. It was built in 1577, and it gives home to a famous Caravaggio painting. It is Malta's best rated visited church.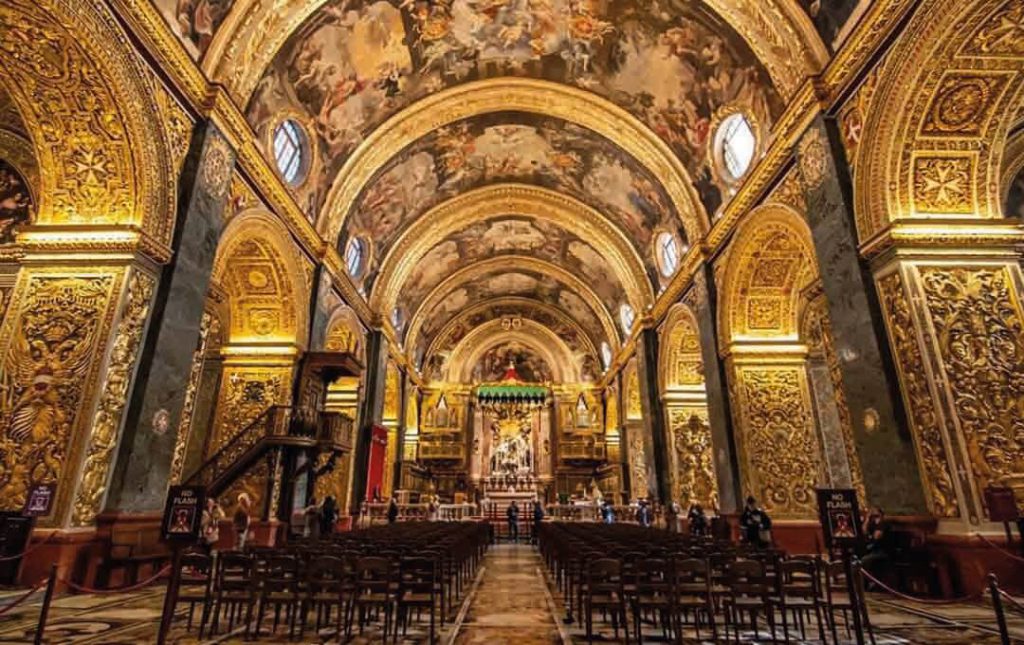 Pick up a Maltese pastizzi and continue your journey to the Grand Master's Palace which is just 5-minute walk from the cathedral. This was once the residence of the Grand Masters of the Knights of St John, and until 2015 it was the seat of Malta's parliament. If you want to explore a bit the history it is a must.
Casa Rocca Piccola is also worthy to visit which is the home of a Maltese noble family. It is open to public every day except Sunday, and it is still owned by the Piro family. In Casa Rocca Piccola you can see the beautiful portrait of Monica de Piro, visit the bomb shelters and get an insight to this "living" museum.
Tip: Looking for a place in Malta where you can feel at home? Check out our modern & cozy apartments close to Valletta.
2. Marsaxlokk: a lovely fishing village
Have you ever thought about visiting an old fishing village where you can taste the fresh seafood right from the sea? Feeling the sea breeze touching your skin, and watching how the colorful boats are peacefully rocking in the water. Marsaxlokk is the place if you are looking for any of that. It has so much to offer from the amazing seafood in the restaurants to the spectacular views and local atmosphere.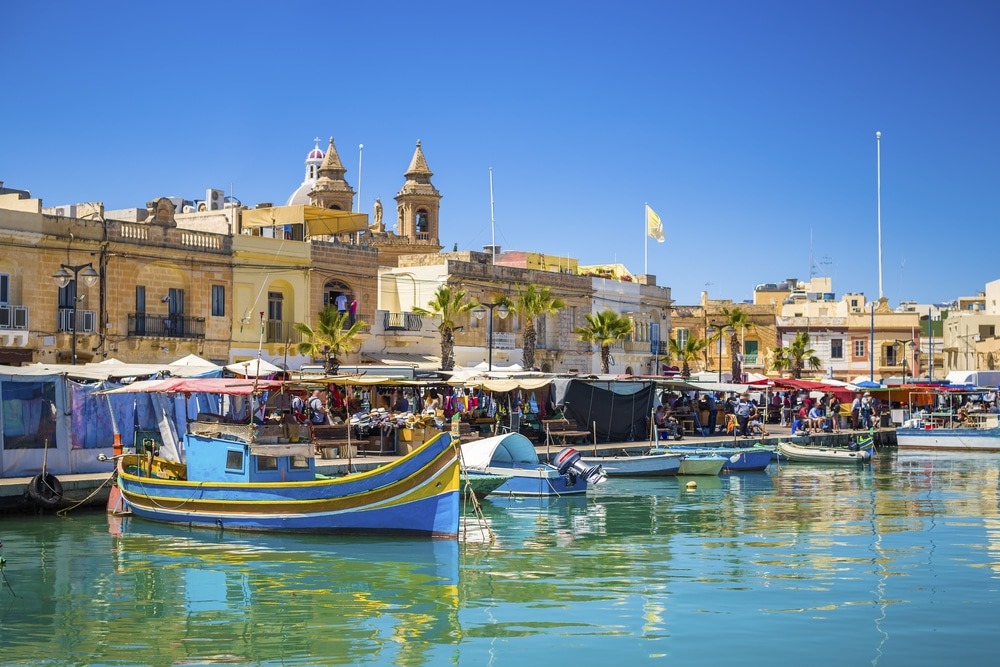 Tip: visit Marsaxlokk on Sunday and go to the the local fish market. Besides it's a unique cultural experience, you can also pick some fresh fish or any kind of seafood that you can cook on your own.
3. An epic cave and diving spot: Blue Grotto
Close to the lovely village of Marsaxlokk you can find the spectacular Blue Grotto which is a cave and a big arch in the sea. It is about 12 minutes drive from Marsaxlokk. It was named by a British soldier who thought it is just looking like the Grotta Azzura in Capri, so he gave exactly the same name to this cave (grotto).


From above it provides an epic view, but the best way to see is by an organized boat trip. If you are keen on snorkeling or diving, it is also the place for that! Thousands of people come here every year to explore this beautiful sight above and under the water. You can also see this cave in Troy with the famous Brad Pitt.
Tip: let us help you to organize your boat trip to Blue Grotto and get the best out of it, contact us here for more.
4. Mdina and Rabat: historical gems
Mdina and Rabat are really close to each other so you can easily do two of them in one day if you don't have that much time in Malta. They are historical gems in the middle of the island that are really popular among tourists.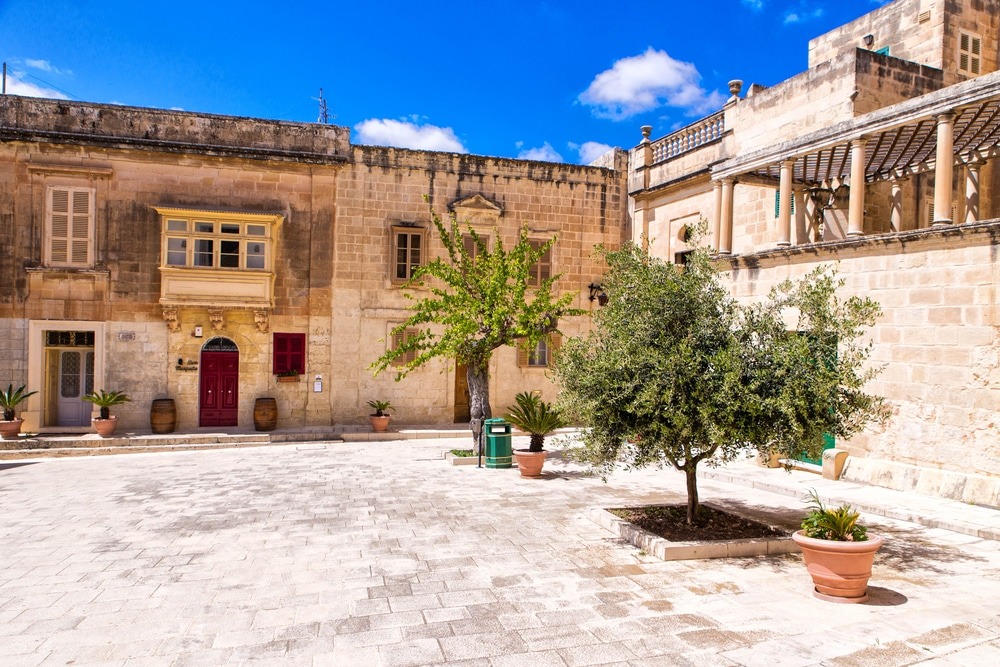 Mdina: the ancient capital
The ancient capital of Malta is on a hill and often referred to as the Silent city. You will figure out easily why, but we tell in advance: luckily, the number of the cars is limited here. You can visit lots of interesting museums or just walking around the picturesque streets.
Rabat: Mdina's neighboring town
The word "Rabat" means "suburb" and it is a neighboring town of Mdina. It is less touristic but still have a couple of historical attractions such as the Roman Villa (Domus Romana) which  is definitely worth the visit if you are interested in classical period.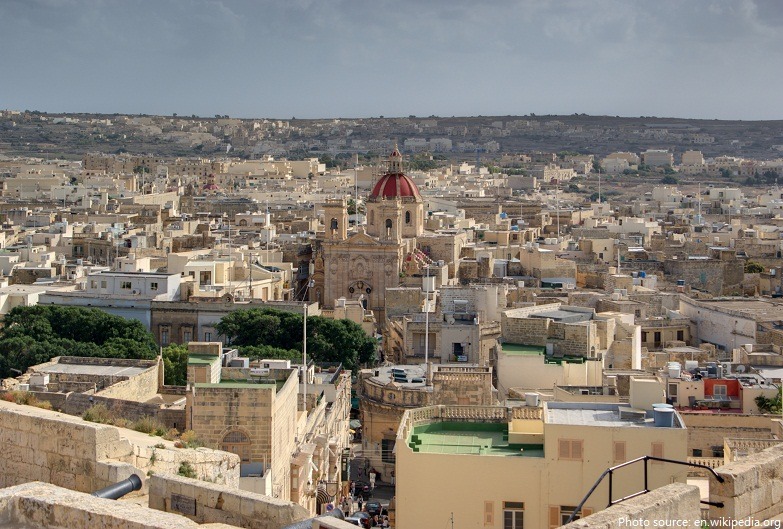 The Parish Church of Saint Paul is also a must-see place there. It is a Baroque church, and according to the history, it is believed that Saint Paul found shelter here after his shipwreck.
Tip: if you want to pick up a pastizzi from a place where locals hang out, go to the popular Crystal Palace where you can get a snack for less than 50 cents.
5. Mosta: with the famous La Rotunda
You don't have to go to Rome to see some lavish architecture. Mosta Dome (La Rotunda) is the third largest rotunda in the world that was built in neo-classical style in 1860. It is probably the most impressive one in Malta and it is dedicated to the Assumption of Mary. It is 121 feet and 220 feet high, and it is meant to be modeled on the Pantheon in Rome.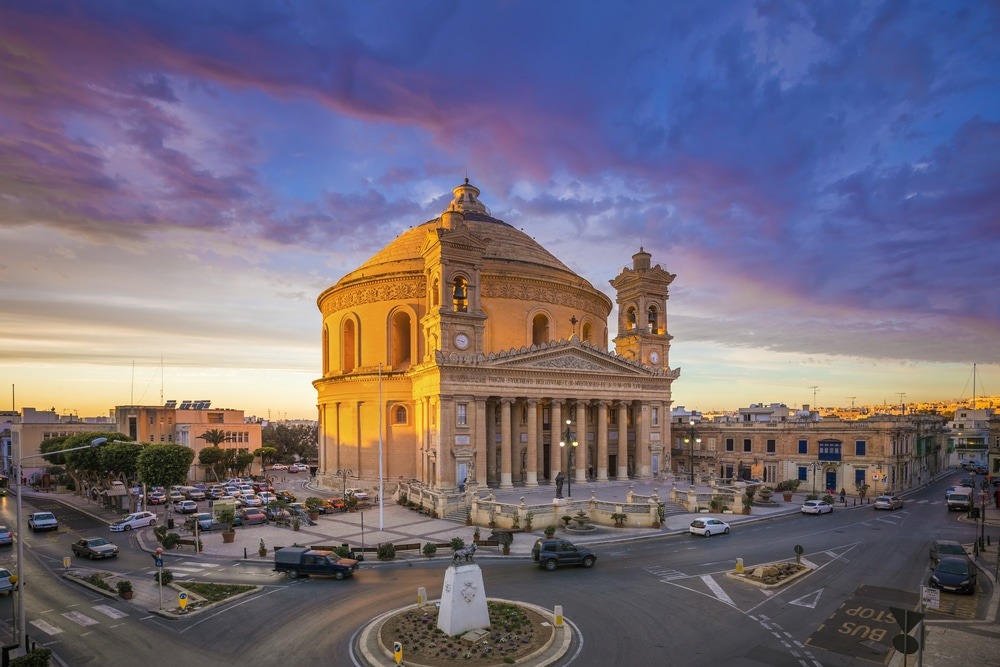 6. Gozo: the most idyllic island
We definitely recommend you to visit Gozo which is a charming island belong to the Maltese archipelago. With its secluded beaches, quiet towns, picturesque bays, this tiny island is the perfect place to relax. It is even worth to stay for days or a week here, but if your time is limited you can easily do it in one day.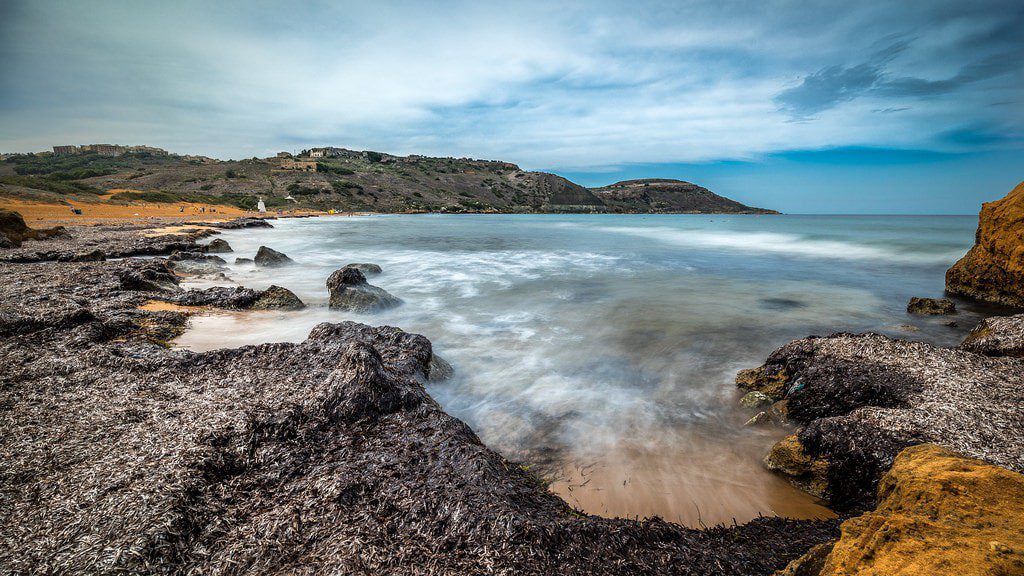 The natural arch, Azure Window was definitely one of the best spots in Gozo for the cliff-lovers but sadly it's no longer there since it was collapsed in 2017. But besides this, you can find many other amazing spots in this island such as the natural pool near Dwejra Bay. Here, you can soak in the clear salty water safely. There are also several secluded sandy beaches along the coast.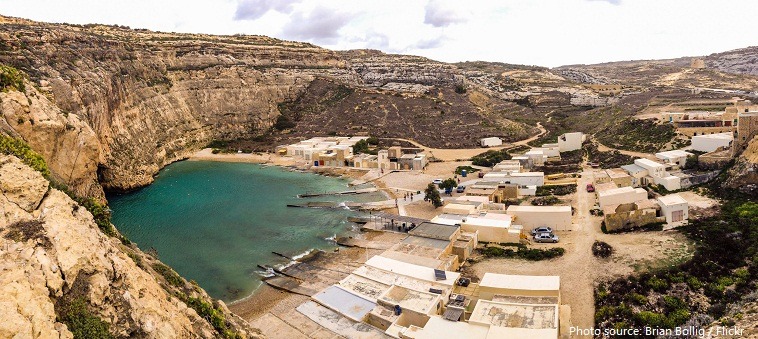 We highly recommend not to miss the Citadel in Victoria (Rabat) which is frequently called as the crown of Gozo. It is dedicated to Santa Marija, and within the walls a couple of families are still living there. Gozo is less developed than Malta but it definitely gives its charm. Moreover, there are plenty of little farms, ancient villages and cultural attractions.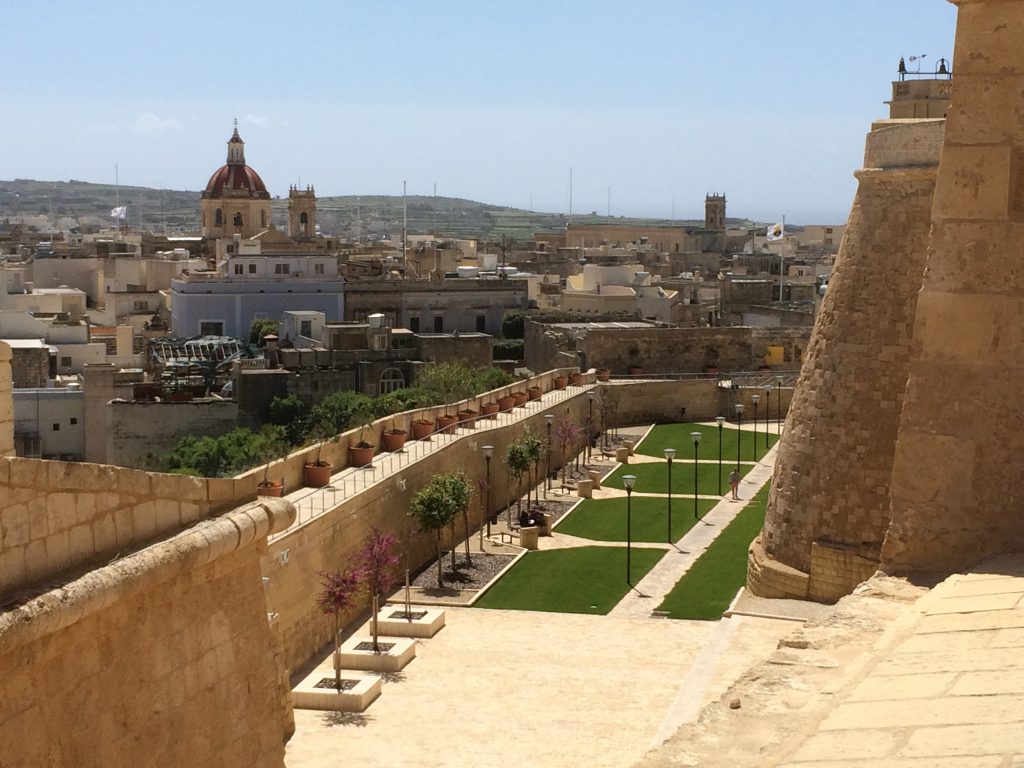 You can take the ferry from Cirkewwa Ferry Terminal which is on the end of the island. It's gonna take around 25 minutes to get there from Malta. They even have a night ferry, but you can check the timetable here.
Tip: Don't miss the Tal-Massar Winery if you are a wine lover. You will see Malta's fabulous, distinctive wines and you will get to know about wine-tasting as well.
7. Comino: swim in the blue lagoon            
There is a small island between Malta and Gozo, and it is Comino which is widely known about its crystal clear Blue Lagoon. The water-lovers will be blown away by its beauty. Just sit down next to the azure water, relax and enjoy your cocktail that they pour into a hollowed out pineapple.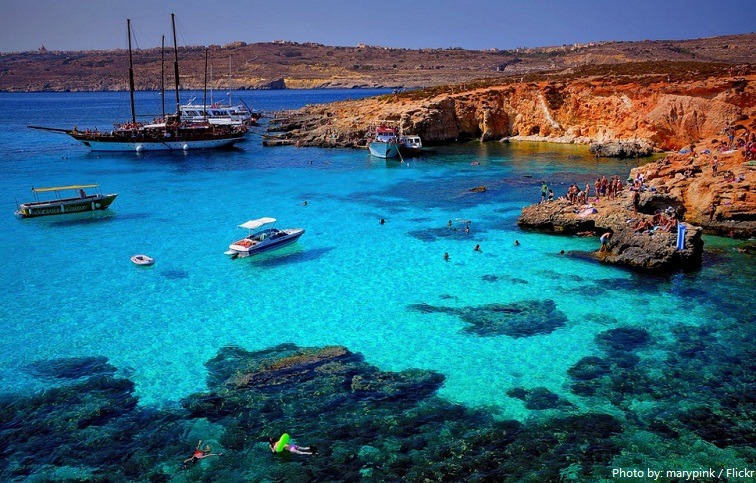 To get to this spectacular beach by public transportation, you have to go to Cirkewwa Ferry Terminal – just like when you want to go to Gozo. The round ticket costs around 10 euros. Depending on where you are on Malta, you can take a bus there. We can also organize a wonderful trip for you to this amazing spot, just contact us here for more information.
Comino has gorgeous cliffs and plants too, and it is a perfect place for some sports such as hiking, snorkeling or scuba diving.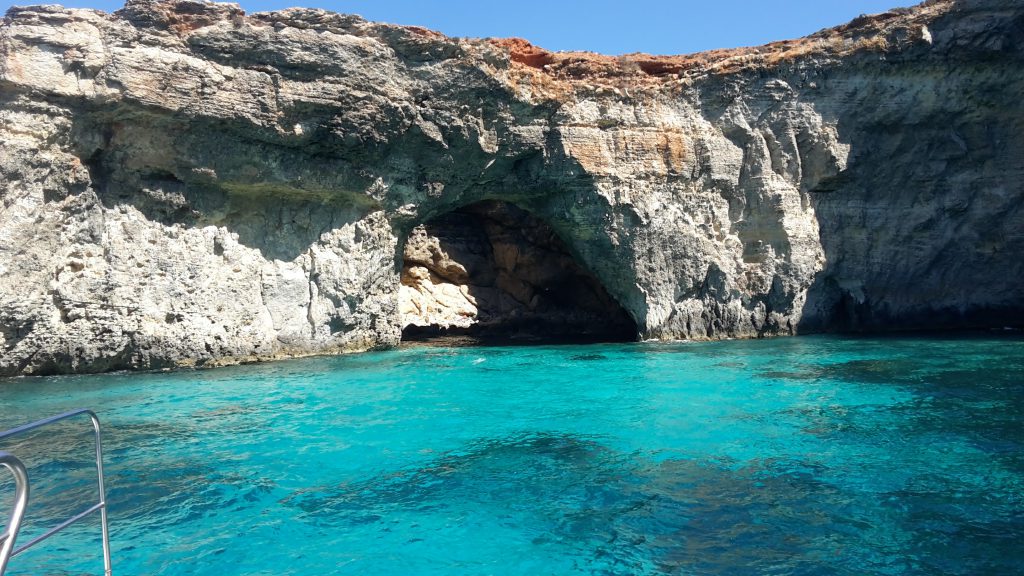 Tip: make sure you go early if you want to avoid the crowd. Get there early in the morning, around 8 am, and you can enjoy the mesmerizing view without too many people.
Do you want to get the best travel tips? Subscribe for our  newsletter!