There are probably some questions you have in your mind and other things you want to know before you come to Malta. Well, this article will help you clear up any doubts you might have. Are you ready for the journey?
Before you come
We have some good news! First of all, you can pack light but stylish as this small paradise has a Mediterranean climate. You won't even feel cold out of the high season, but of course you will need some warm clothes, just in case.
Arriving to the airport
Yoo-hoo! You are so close to your dream vacation. So make sure you won't miss anything. Arrive to the airport at least 1-1.5 hours before your flight. It's better to wait than to be late, but you probably already know that.
Getting to your place from the airport
Great, you arrived on time, enjoyed the island of Malta from above. Depending on where you stay and which apartment you choose as your home for this short or even long period, you have several options to get to your place.
Taxi
The quickest way to get to your place is to take the taxi. It will be around 20 minutes to get to the main areas of Msida. It costs around 20 euros.
Shuttle bus
There is also an option to take the bus to your place. When it comes to shuttle buses' travel time it depends on your final destination, but to the direction of Valletta or Sliema it's about 30 minutes. Shuttle bus ticket price should be around 15 euros.
Car
You can also choose to rent a car which either pre-book online or just do this upon arriving. You will find several companies in the Welcomers' Hall at the airport. A simple car should cost generally between 35-50 euros per day depending on how long you rent and which car you choose.
About Malta
You got to know much useful information about flying. And look, you arrived to Malta, isn't it amazing? So now time to share some information we collected and you should know about this cultural melting pot.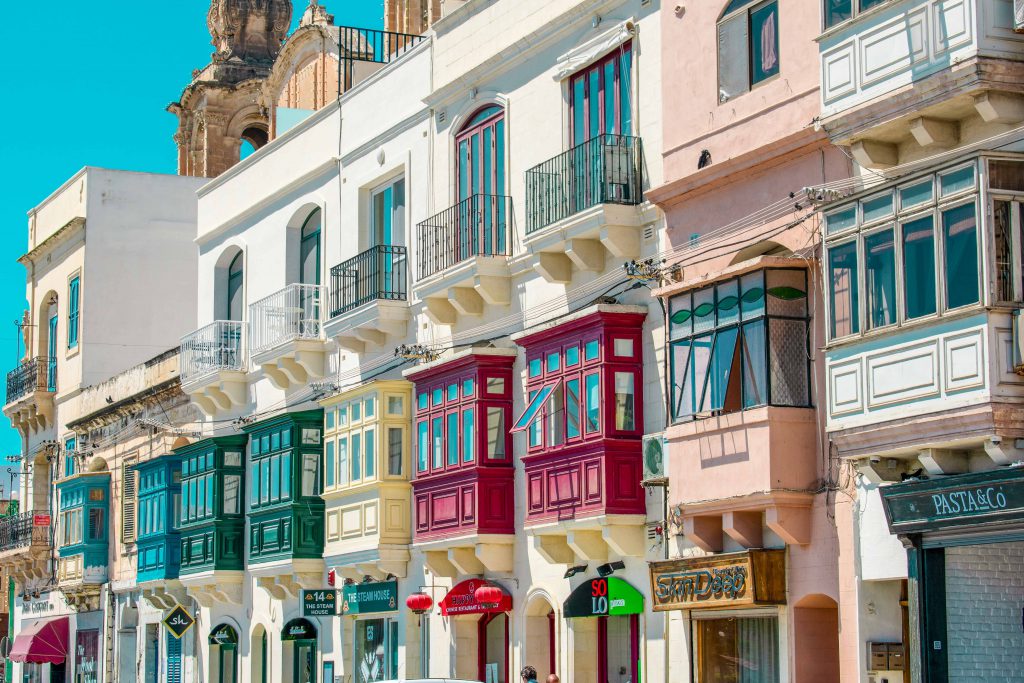 Transportation
In Malta, it is LHT (Left-Hand Traffic) so if you arrive from a country that has different practice, pay attention and always look right first. Also, the bus stops on the other side of the road – compared to RHT (Right-Hand Traffic). The mentality is Mediterranean, so don't get surprised or pissed off, people are loud, they use their horns, and gesticulate intensely. Sometimes they also drive crazy.
You can get a bus card for a week or for 12 journeys and also check the single ticket prices here. One journey is valid for two hours which means that you can travel by bus and even change them as much as you want. Bring a scarf or a thin sweater with yourself as sometimes they set the AC really cold. More information about the actual prices and schedules on the official public transport website.
People
Here, in Malta, the people are really friendly and helpful. It's an international island environment that means you can find every nation, race and language living in peace next to each other. Malta is one of the most multi-lingual countries in the EU. Almost 90% of the people speak English and 66% speak Italian according to Worldpopulationreview.com.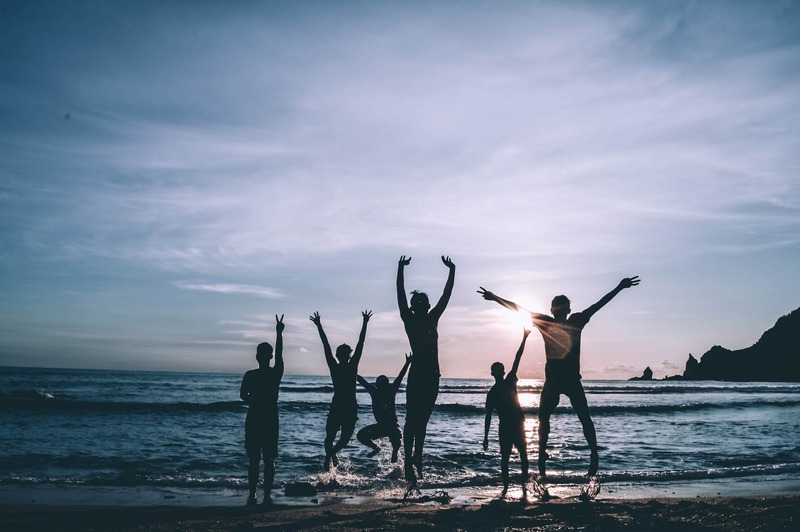 Weather
As we mentioned before the climate is Mediterranean. The humidity is kind of high so 20°C is different here than somewhere else in northern Europe for example. The wind brings the sea's temperature with it, so luckily that means you can bear even the summer heat.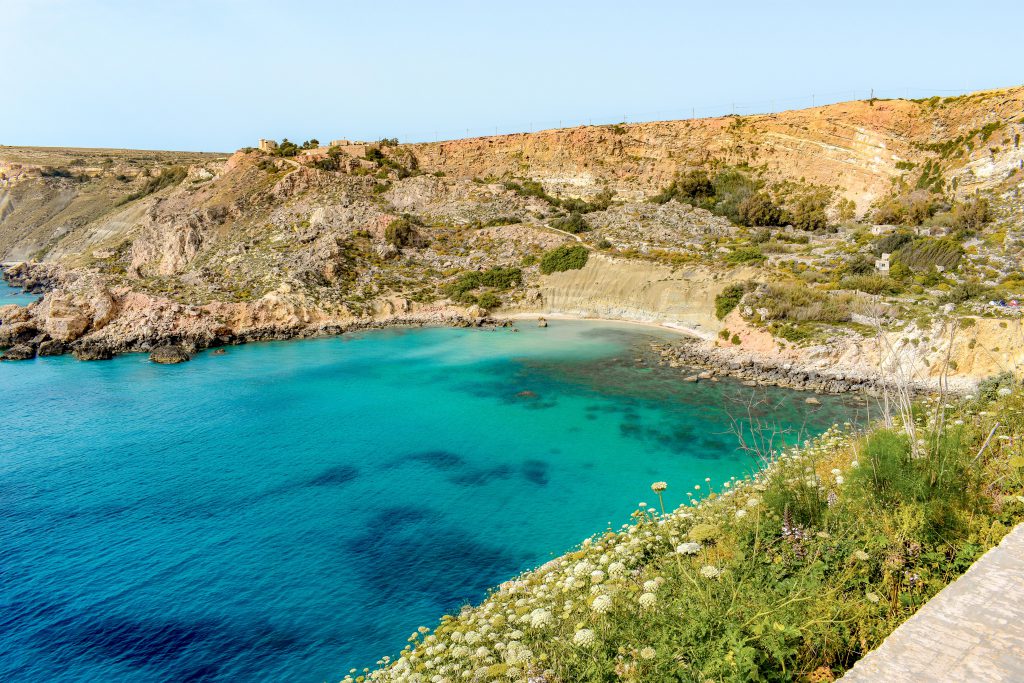 In Malta, even the sun is shining brighter than in many other places. Pack your sunglasses because the light is also different. It can be even a bit hurtful for your eyes because there are no clouds in the sky either, and the sky is sort of a different shade of blue. Rain is really rare in summer time.
And what about in winter? Well, check this picture of us on Instagram in February:
But to take it a bit more serious: winter is obviously colder and a bit cloudy. Daytime it's pretty mild, but at night the temperature can drop significantly.
Food
There are no trips to Malta without culinary experiences. Of course there are Pastizzeria's where you can pick up a forty-cent pastizzi or one-euro pizza slice, but maybe you want to get a bit deeper too in food culture.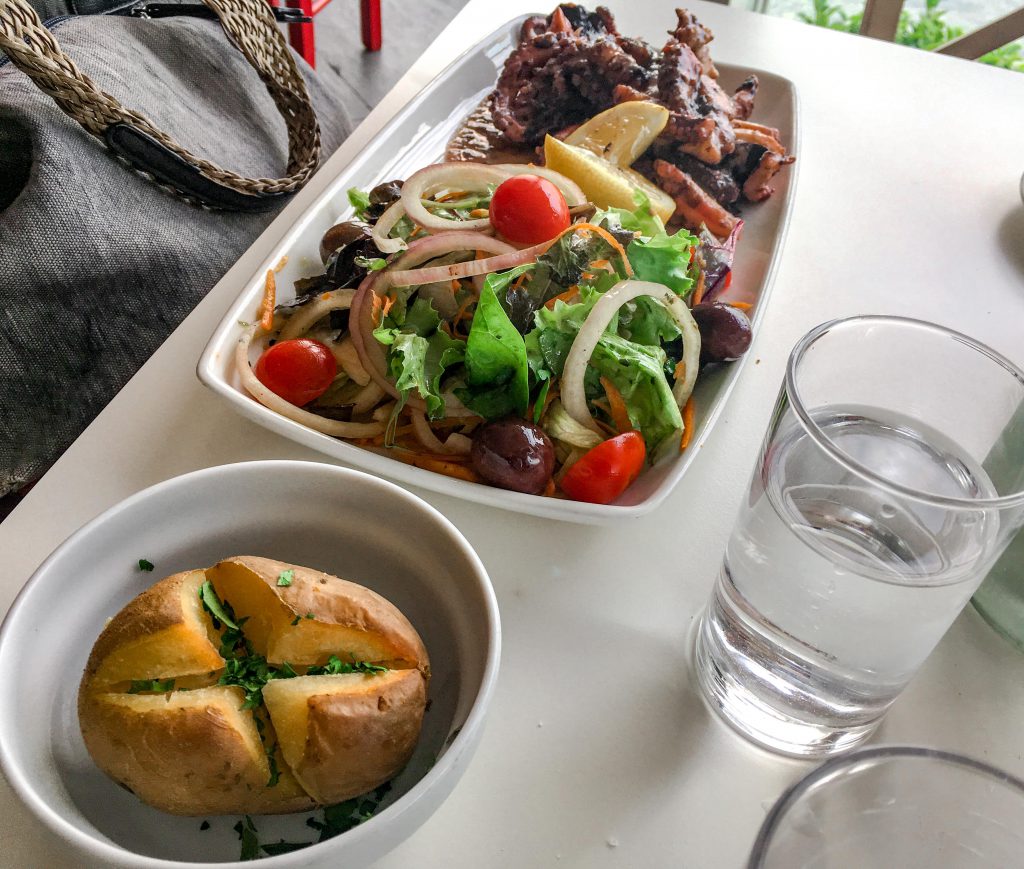 The Maltese kitchen is very tasty and also simple, they cook very well and also according to the season. The national dish is the fenek which is basically a rabbit stew, but there are several popular foods such as the vegetarian bigilla (bean paste) or the famous gbejniet which is Maltese cheese made from goat milk that they also serve deep fried with salad.
The Italian kitchen is very popular on the island so you can find here classical dishes and also some more unique food such as the baked macaroni (timpana). In the Italian restaurants a plain main course (pizza or pasta) is between 8-12 euros. They give a really big portion so be prepared for that.
Water
Better if you don't drink from the tap water because it has an awful taste and also a bit salty. The bathroom water is usually coming from the roof tanks, the kitchen water is from the government pipes. Here you will be thirsty for sure so take a bottle of water and pour your throat.
Programs
From the spectacular beaches and amazing hiking experiences to the culinary delights and cultural exploring, there are plenty of programs in Malta that you can enjoy. Malta's diversity will blow you away. And if you prefer to feed your soul too besides all of these beauties and excitements, you can book also leisure activities that are based on to charge your spiritual battery. We offer programs for adventurers, creatives, music lovers and for those who just want to escape "reality" and everyday stress.
Other useful information
Malta uses the UK socket/plug type. You may need an adapter to connect your devices. Usually, in our apartments we can provide one, but if you are afraid of being disconnected even for a while you can also get one before you come or when you arrive.
Also, check out our article about the best things to do in Malta in 7 days and get more insight into this amazing Mediterranean island.
Do you want to get the best travel tips? Subscribe for our weekly newsletter!