The need or urge of renew yourself or your life is something no one can avoid sometimes. Upcoming changes give many people the feeling of fear, though the unknown does not necessarily bring inconvenience to your life. It mostly depends on yourself whether changes destroy your life or you can turn them into an unexpected motivation to renew your life in a truly great way. Travelling is considered to provide you with plenty of influences to discover new directions and perspectives. As for destinations, Malta can be a great choice for an 'inspiration journey'. The island offers everything you need to experience the renewal process in its entirity.
However, many times a journey itself turns out to be the mere inspiration that awakes your need for changes. Once you feel ready to rediscover yourself and the world, enjoy the inspirations of Malta. Let the past and the conventions go of. Deal with the uncertainty and let your inner being and unexplored skills come to the surface.  Bring long forgotten dreams and desires into life. Marvel at the world transformed into the land of opportunities, feel your developing energy and power that helps you reach everything you just dream about. Nothing is impossible! Surrender and embrace the magic of upcoming changes! Should you are open to renew, you will feel thankful afterwards to even negative events. Maybe they have forced you to move on in life, giving you the chance to unfold your personality and reach goals you had never even been aware of desiring or been able to realize.
Join us to wander across the island, let its magic wrap you around and welcome the changes developing inside you.
Enjoy the evocative atmosphere of the charming medieval towns
There is no one who does not get affected by the romantic, sinuous streets of the small Maltese cities. Whilst you are in Malta you cannot miss the experience of getting lost in the narrow, cobbled alleys giving you the feeling as if time stood still. The shadows of the past sway amongst the thick limestone houses. You almost expect a knight or a long-skirted miss to appear around the corner. Roaming the ancient streets of Mdina, Birgu or Valletta let the special atmosphere catch you and bring you back in time. Don't be afraid to summon your own past! You cannot look ahead and step forward in life without letting the past go. Either it is your own decision or a force of circumstances that makes you face a new life, take your time thinking about what is it in your past you prefer leave behind and what you would like to keep and take with you into the future. Unprocessed events often cause difficulties in receiving changes. Try to find or specify these points in your past. Relive and transvalue those events or feelings in order you should be able relieve yourself and develop a positive, energetic and self-confident person who you should have become long before.
Mellow places
Although Malta attracts a great amount of tourist in summer, there are plenty of isolated or mellow spots awaiting you when you feel like escaping from the bustling cities or beaches. These places offer excellent scenes for meditation providing privacy and tranquility you need for focusing only on yourself. Especially the less crowded Gozo boasts of hidden spots. In Malta you can also discover tiny, rocky bays, abandoned hiking trails, solitary chapels or even a tropical garden to devote some peaceful hours to your thoughts. Become one with nature, feel the breeze, admire the colors, listen to the sounds of nature and find inner peace. Let the ambience awake your inner self, evoke your childhood dreams and desires, unused or unexplored skills and abilities of yours. Draw self-confidence and inspiration from the beauties around you.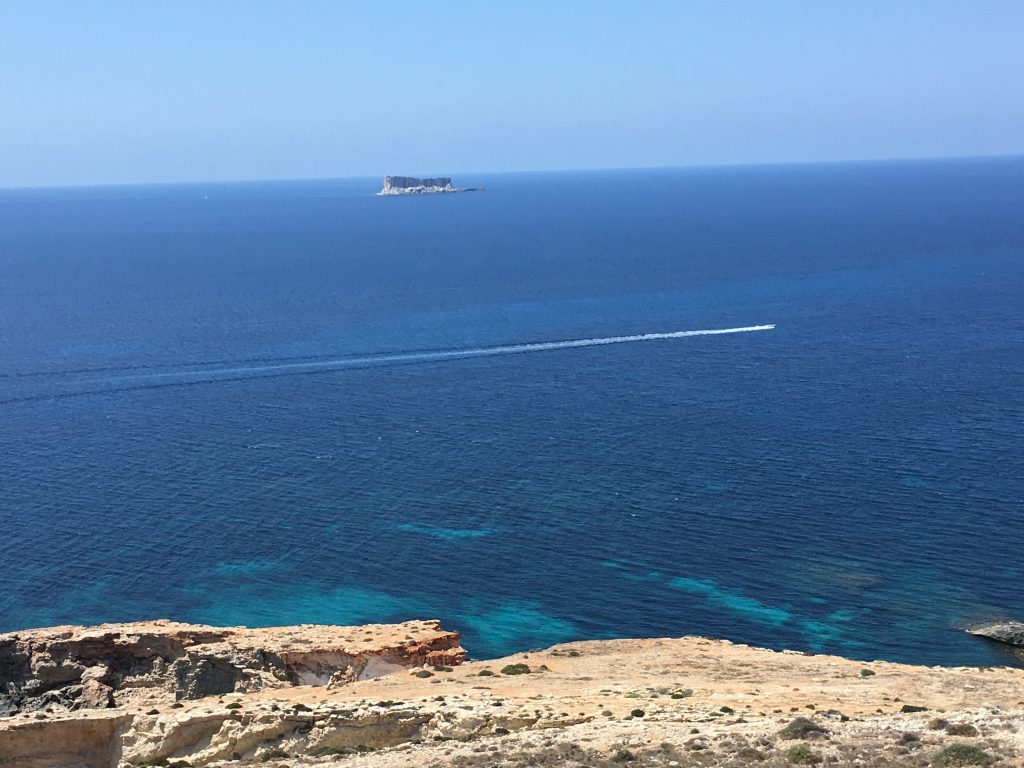 Sharp colors and contrasts
Upon arrival to Malta the very first effect impacting on you is the astounding mixture of strong colors and contrasts. If you learn to enjoy the vibes and the extreme blend of colors, it can bring about incredible changes in you. By tearing you out of the prison of your habits, you easily end up considering the unusual, amazing and the previously unimaginable things as a natural and achievable fact. Don't feel scared of entering the world of fantasy and you soon realize that nothing looks impossible. Adapting the exotics leads you to unfold and have others entirely accept your true personality.
The power of nature
Nature does not only look soft, embracing or relaxing but possesses also hellish power. The stormy wind often blowing on the coast or the strong waves flapping the rocks represent incredible energy. You can also gain power from it to reach your goals. Apart from having a positive effect on your mood, the inexhaustible sunlight charges you in a great amount of energy.. Feel the strength of the sun, admire its brightness and swim deep into the ocean.  Let yourself immerse in the waves, enjoy the stunning blueness embracing you and absorb its power. You will admittedly recognize the feeling that there is nothing you cannot accomplish.